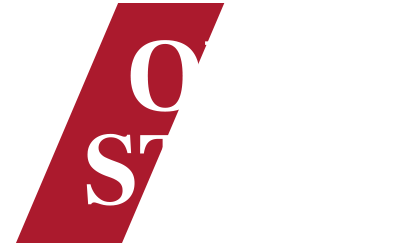 The story begins with Mr. Mohamed Abdel-Wahhab Al-Hamwi in the middle of the twentieth century, in a warm and small place, where he was a young man who dreamed of serving his own blend of coffee.
His true passion for coffee is what made him put a lot of effort into preparing the right recipe for a perfect cup of coffee.
And in the year 1951 AD, his patience and his long-awaited dream came true by opening his first small shop, where he was roasting and grinding fresh coffee beans that he carefully selected.
After decades of hard work, the small shop has grown into nine factories around the world.
To be named the pioneers in product innovation. To become a benchmark in customer service and quality assurance.
To always present coffee under an umbrella of rich creative methodologies – to recreate and innovate the stories behind every cup.

Hamwi Co. was founded by Mr. Mohammad Abd Al Wahab Al Hamwi. His passion and love for coffee transcended through to his quality mixtures, adored by his customers, the demand increased.

the story continues with the next generation of Al Hamwi Family. Led by the eldest son – Bilal Al Hamwi, the development and construction of the first integrated coffee factory in the Middle East commenced. The integration harboured manufacturing structures for three coffee types; The deliciously traditional Turkish Coffee, "Hamwi Cafe" a Liquid Arabian Coffee brand and "Unospresso" an italian espresso brand.

The growth continues with another development for "City Cafe", Hamwi Co.'s instant coffee brand. The factory, situated in the vast outskirts had an extension which catered to the production of the Coffee Creamer's packaging. This was done to ensure the quality and cleanliness of the products – the high measures taken to guarantee this, led the company to obtain the ISO 9001 quality management and the ISO 2200 world food safety certificates.

Four new factories were opened by Hamwi Co in UAE under the name "Anorka food industries," a factory to produce Turkish Coffee branded "Al Hamwi Cafe", Italian Coffee branded "Unospresso", American Coffee branded "Uno Cafe", a liquid Arabian coffee factory named "Hamwi Cafe", a factory to produce ice Coffee and juices branded – "City Cafe" and a factory to produce all kinds of instant Coffee branded "City Cafe" , "City Creamer" and "City Chocolate"

The company acquired an evaluation of (A) degree from Food Safety Management in Dubai by applying quality systems and standards of World Food Safety Management "ISO 22000" , the company also obtained the Innovation and Developed technology award by Dubai industry City Management.
Hamwi Co.Factories are integrated in meeting the global coffee market requirements, with a producion capacity that satisfy the needs of all our customers worldwide.